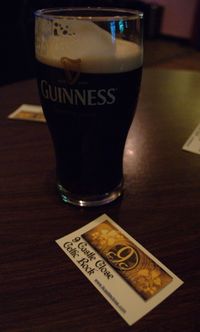 Well, this calls for a toast!  We can finally officially announce one piece of very exciting news:  Please help us welcome two new members into the 9 Castle Close fold!  Well, one really new and one old but new. 
Chance Brough, a mighty fine fiddler, has agreed to join the group!  You may have caught Chance playing with us at a gig or two in the past, he is a very exciting, energetic and creative player and we're thrilled to have him aboard and work with him. 
Also, one of our original members, the talented piper Larry Fortson, the prodigal son, is returning home!  We spent a few years making great music and great craic with Larry and we're very happy to have him back!  And Larry has expanded his repertoire beyond highland and uilleann pipes and now brings a mean banjo along with, making our minds explode with possibilities!
Please give these guys a warm welcome!  And there's more news coming very soon, we'll keep you posted!