Hey there!  Well, we are still recording and making a lot of great progress and having a lot of fun while we're at it!  Working with Eric at Groove U has been great, we're so happy to be working with him.  And we're really excited to get these songs out and in your hands and ears.  Even crazier, we've already started sketching out rough ideas for the next one !  But let's get through this one with all of our remaining sanity intact first.  Here's a couple riveting shots of all the acttion: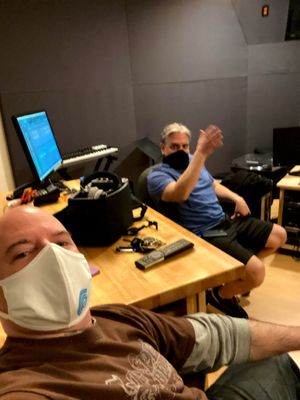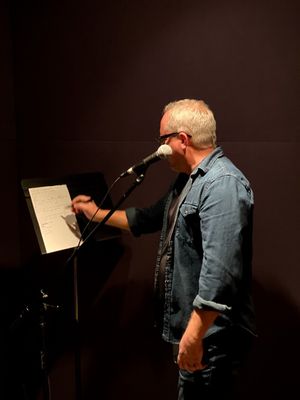 Hopefully in the next few weeks, we'll be ready to give you some more info things like the release date, pre-orders and all that jazz.  For you Spotify users, if you haven't yet, make sure to follow us there so you'll find out instantly when our pre-saves are ready and then the songs will hit your release radar the day they're released.  Also make sure you join the mailing list, where we'll make the first announcements on an upcoming contest, more release info and other insider goodies!  
Hope you're all staying safe and we hope to see you soon!
Cheers!